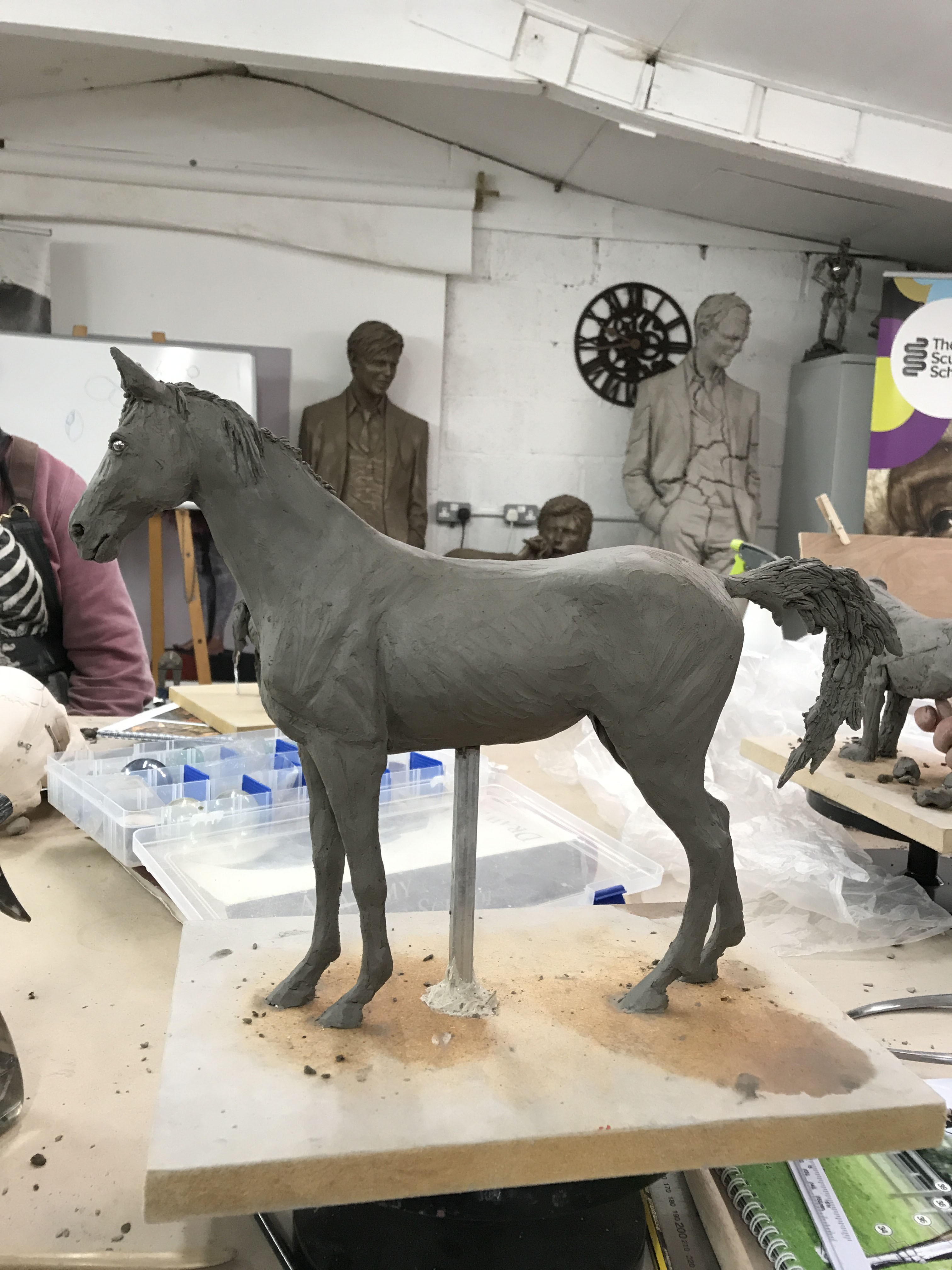 This year I had the great pleasure of attending a four day course in animal sculpture. After a lot of indecision, I decided to go for it after I found out that they studio was only a five minute drive from my father!
The course is run by Andrew Sinclair and Diane Coates and takes place in their studio, aptly named The Sculpture School. The school was founded in 2010, and is set in the idyllic countryside of mid Devon. They offer a variety of courses suitable for all levels of ability.
The course I chose was the four day animal sculpture course. This is what it says about the course on their website.
"Through the use of direct proportion and composition, you will create a beautifully balanced and convincing animal sculpture. The course is a four day workshop where you will learn about the design and form of the animal, with an emphasis on proportional anatomy. Reference charts designed by The Sculpture School make this process accessible to all abilities.
You will also learn the Sinclair method Rapid Sketch Technique (RST) in clay application and fascinating techniques for creating surface textures such as fur. During the whole of the workshop you will receive individual coaching geared to your experience and individual requirements.
The methods and skills you learn on this workshop will enable you to create a sculpture way beyond your expectations. All materials, clay, armatures, course manual, refreshments and course lunches are included."
As far as I can remember, there were seven of us attending. Some of the students had previous experience of animal sculpture and pottery, whereas some were like me, complete beginners. I was made to feel very welcome, and it was great to meet Andy, the sculptor himself. The studio was full of his previous works, and I was in awe of his obvious talent. I particularly liked his fantasy figures.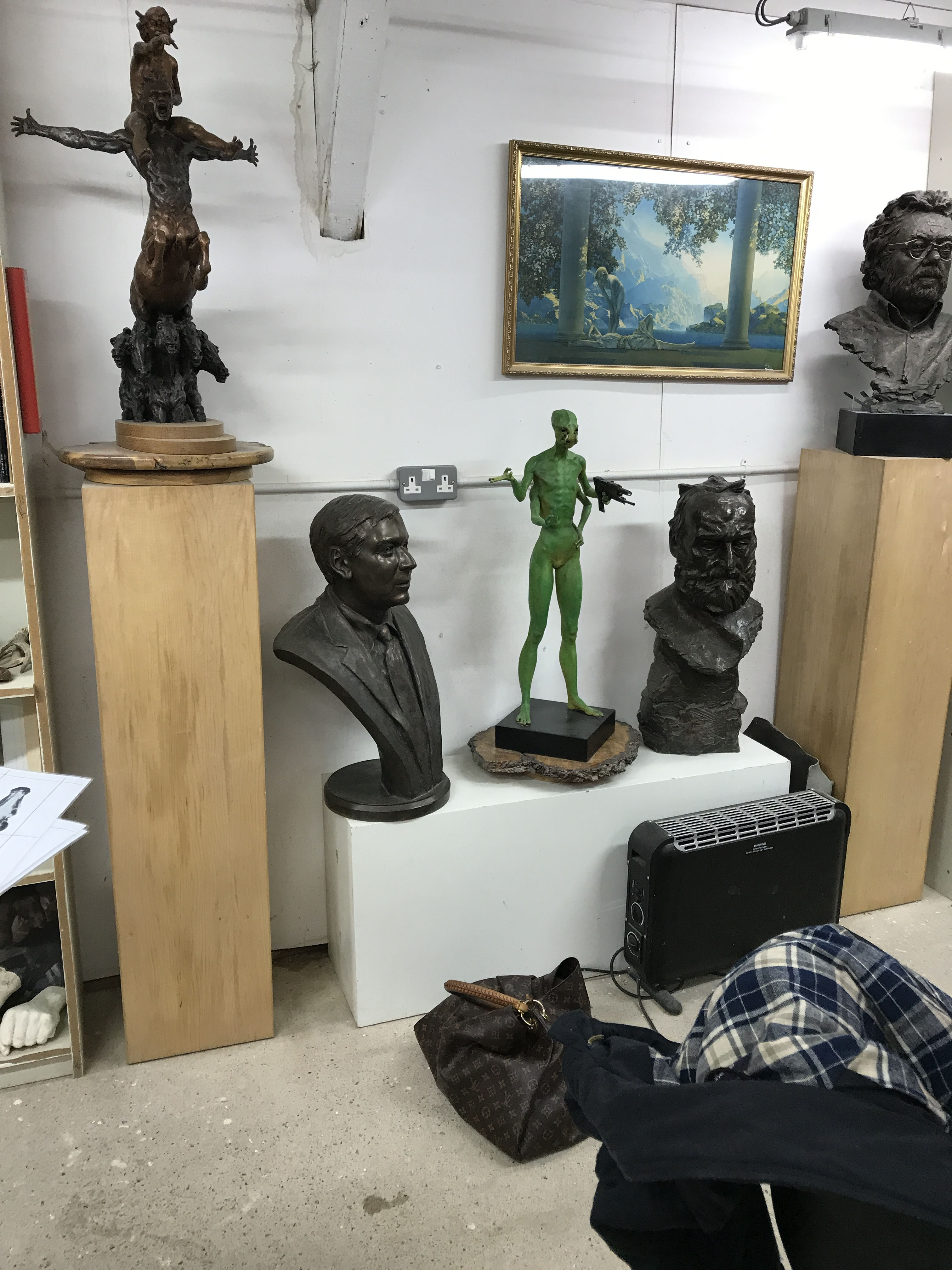 Some of Andrew's work...
The days started at 9am, and ended at 5pm, except for Friday, when we finished at 4 pm. We were greeted with hot tea or coffee, and an informal "get to know each other" chat. The main thing I remember about day one was the making of the armature. I am definitely a visual learner, so Andy's hands on demonstrations suited me just fine. His experience in teaching came across quite quickly, and he had a real knack of knowing when anyone was struggling and was quick to help. He had a brilliant sense of humour too, which always helps!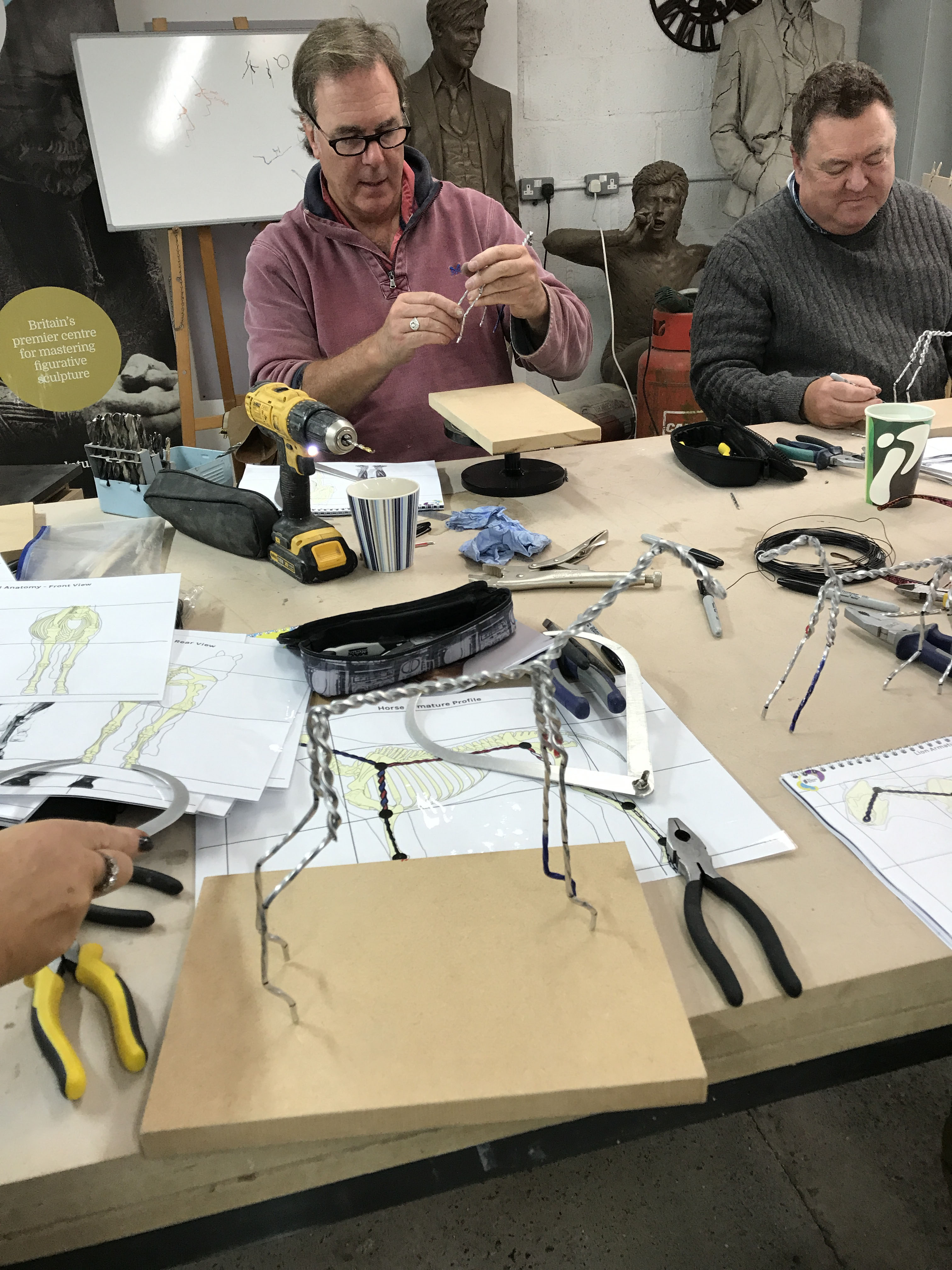 By the end of day one, I had made the horse armature and had laid down a a layer of clay…the outline of my horse!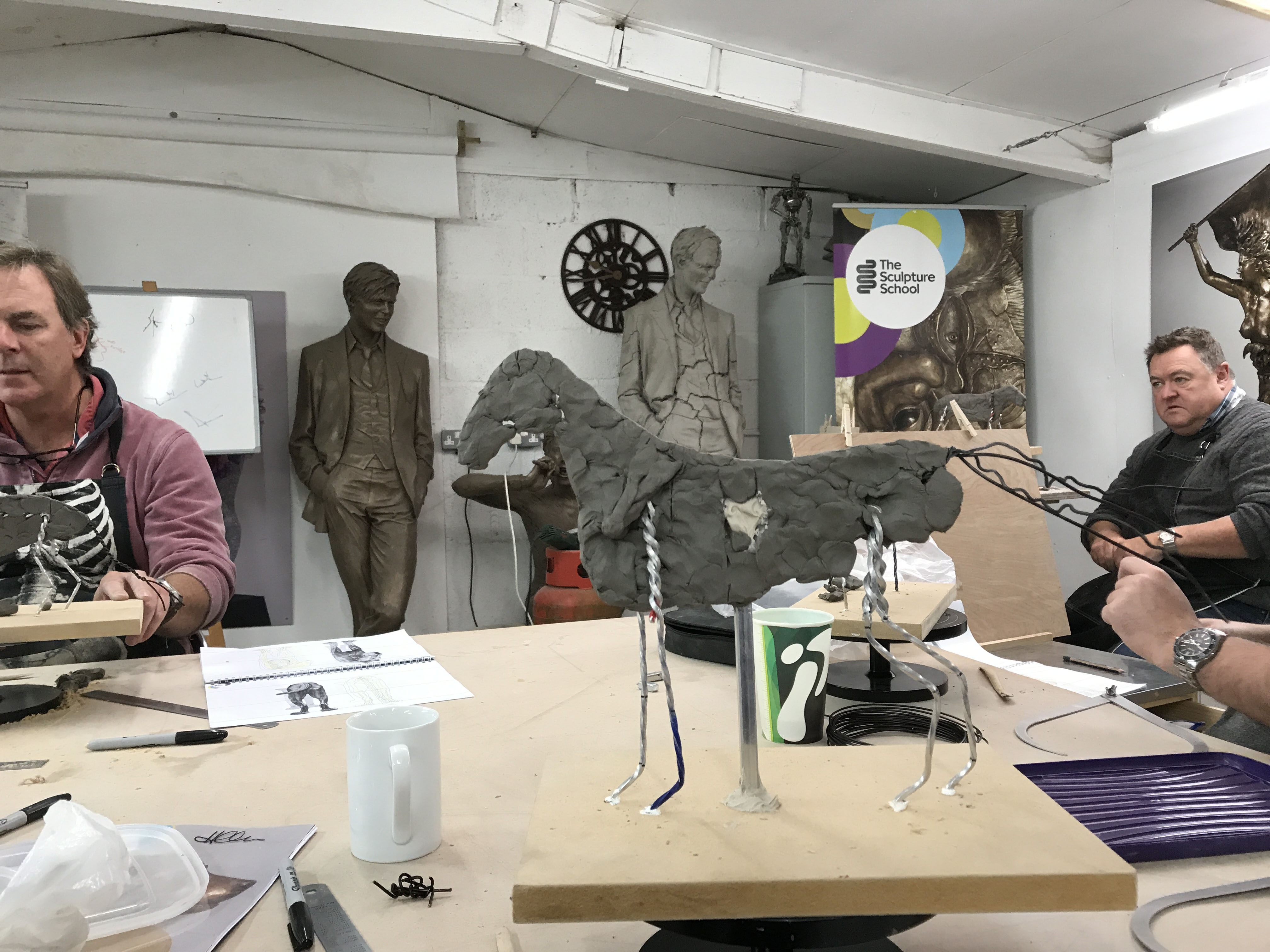 On day two, we learned a bit about horse anatomy. This is where the diagrams that were supplied, came into their own. We learned the importance of accurate measurements. I didn't realise how important this was before I started this course. But, Andy made me realise how important it was to get the basic design or structure as perfect as can be. I think he called it the design. I suppose I had thought there might be some "artistic licence" involved, but this was not the case. It made perfect sense, and it was good to be able to consult back to the diagrams if my mind wasn't happy with my work.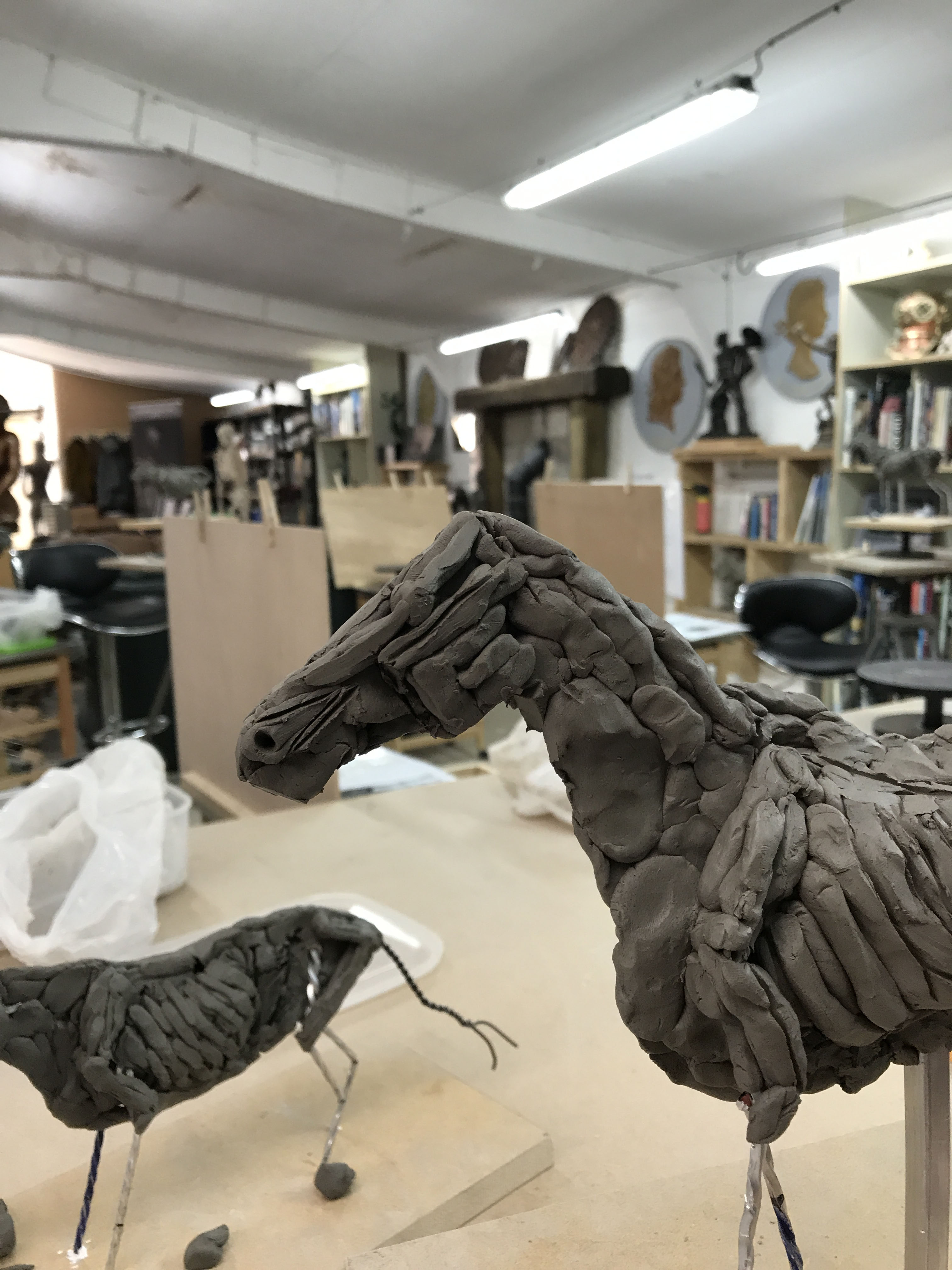 The day was interrupted around 1pm for a wonderful lunch, that was different each day, and was delicious! I wasn't the only student to wonder at how quickly the day seemed to go! We learned the importance of spraying our fledgling works of art and covering them with plastic to prevent them from drying out.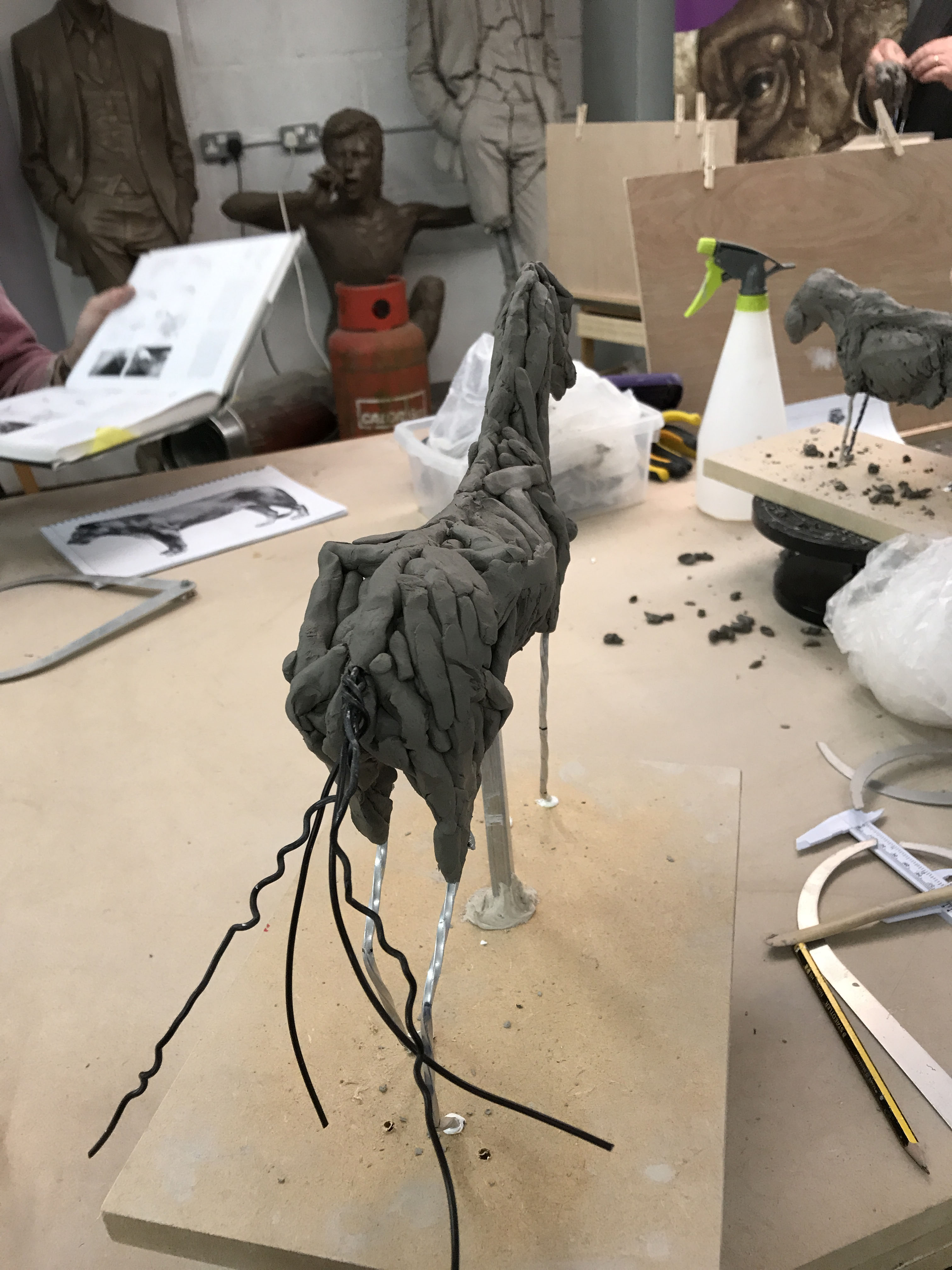 By the end of day two, we were all well into getting bones and real muscles onto our armatures. I had no idea that we would be going into such detail…after all, nobody would see them would they?! However, by taking the time to do this and get our measurements absolutely right, we were beginning to see our animal sculptures come to life, and look like the animals we were sculpting!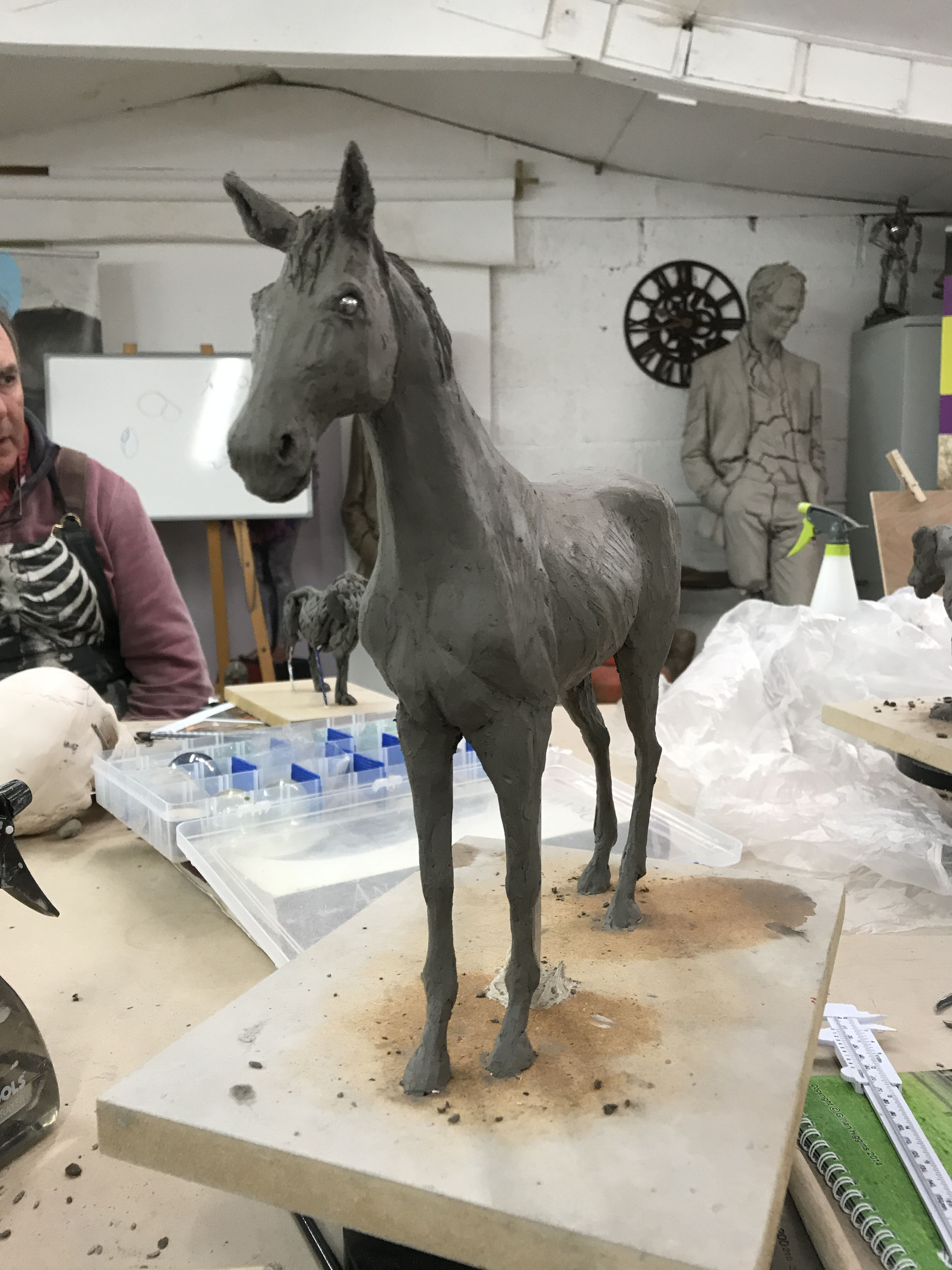 In no time at all, it was day four of the course. Today, we finished the neck and head, and inserted the eyes and added the mane and tail to my horse. I really enjoyed adding the ears, and perfecting the nose and nostrils!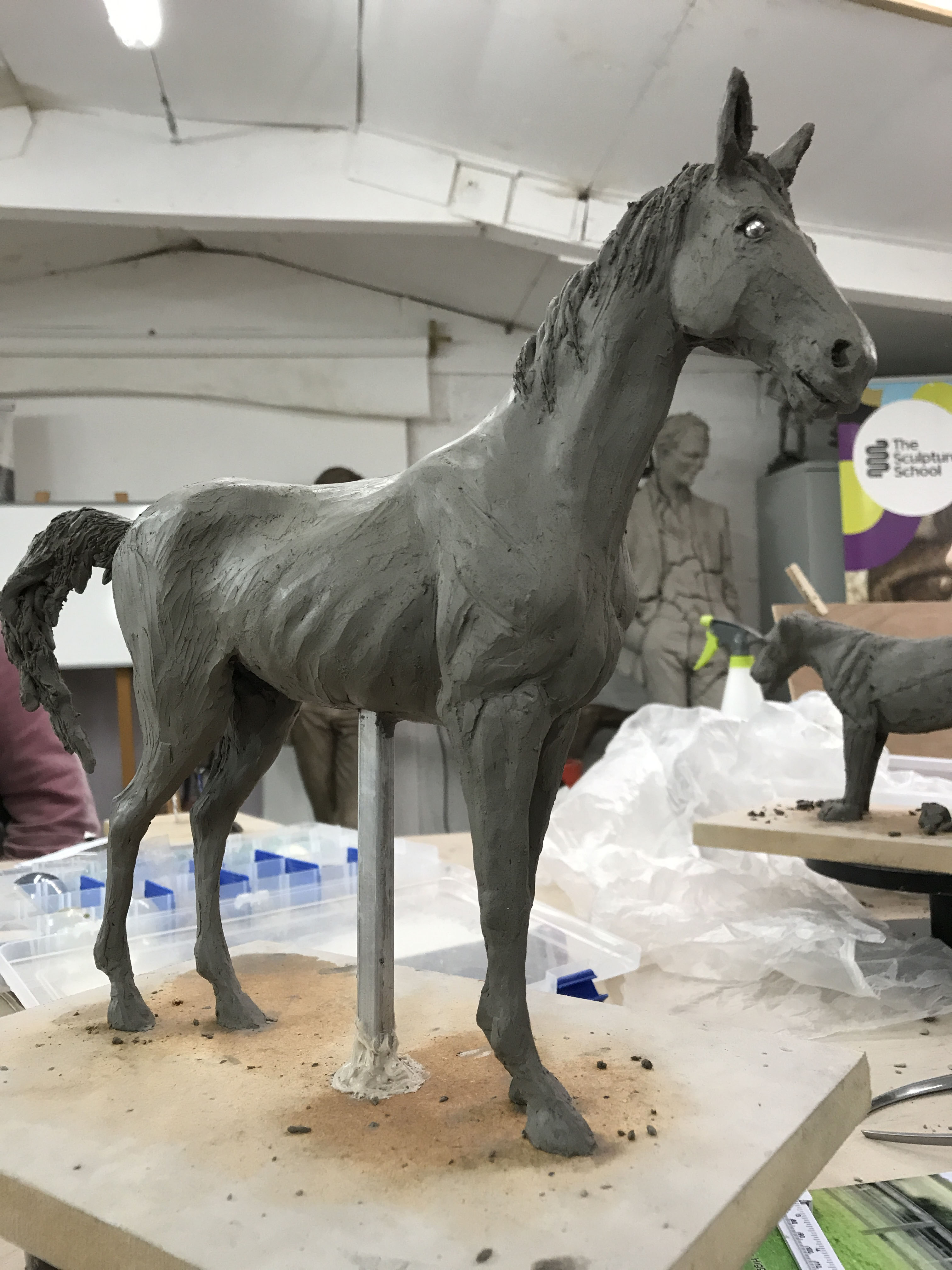 Sadly, I wasn't able to afford to have my horse cast and moulded, and I wasn't sure what I would do with it. Andy kindly wrapped it up, and amazingly, it survived the 175 mile journey home to West Sussex in one piece! It has now dried out, and I actually like the way it has developed large, deep cracks in various places!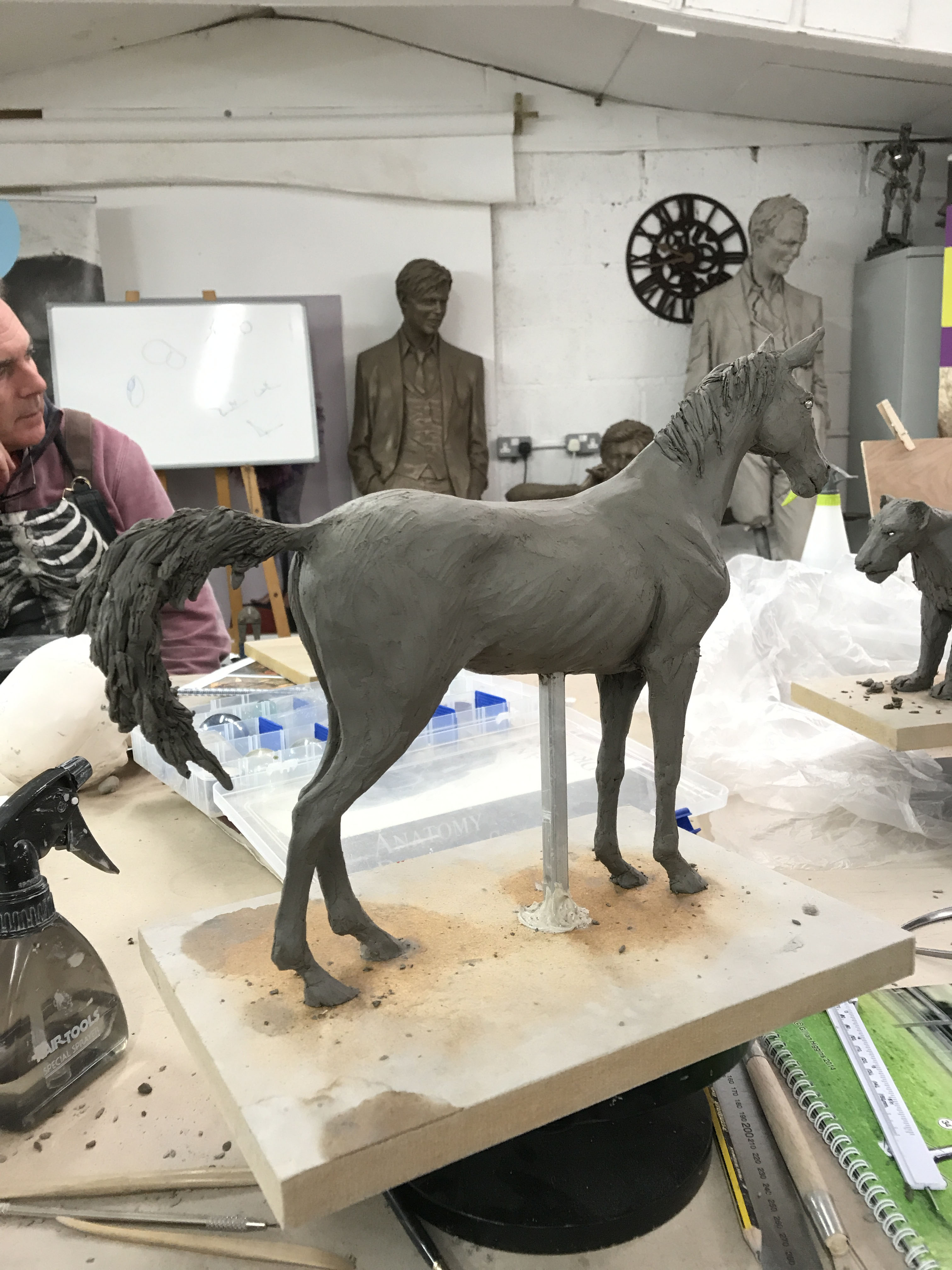 I am planning to return next year to do the 3 day Moulding and Casting Workshop, as I feel this would enable me to go further and be able to produce finished pieces of art.
I am also very excited to announce that I have been commissioned to produce my first sculpture for a client! They liked my photo of my horse so much, that they want one for themselves!
If you are contemplating having a go at sculpting, I can thoroughly recommend The Sculpture School and their courses. Andy is hugely competent at what he creates, and he is also an excellent teacher! Thank you so much Andy!
Links...