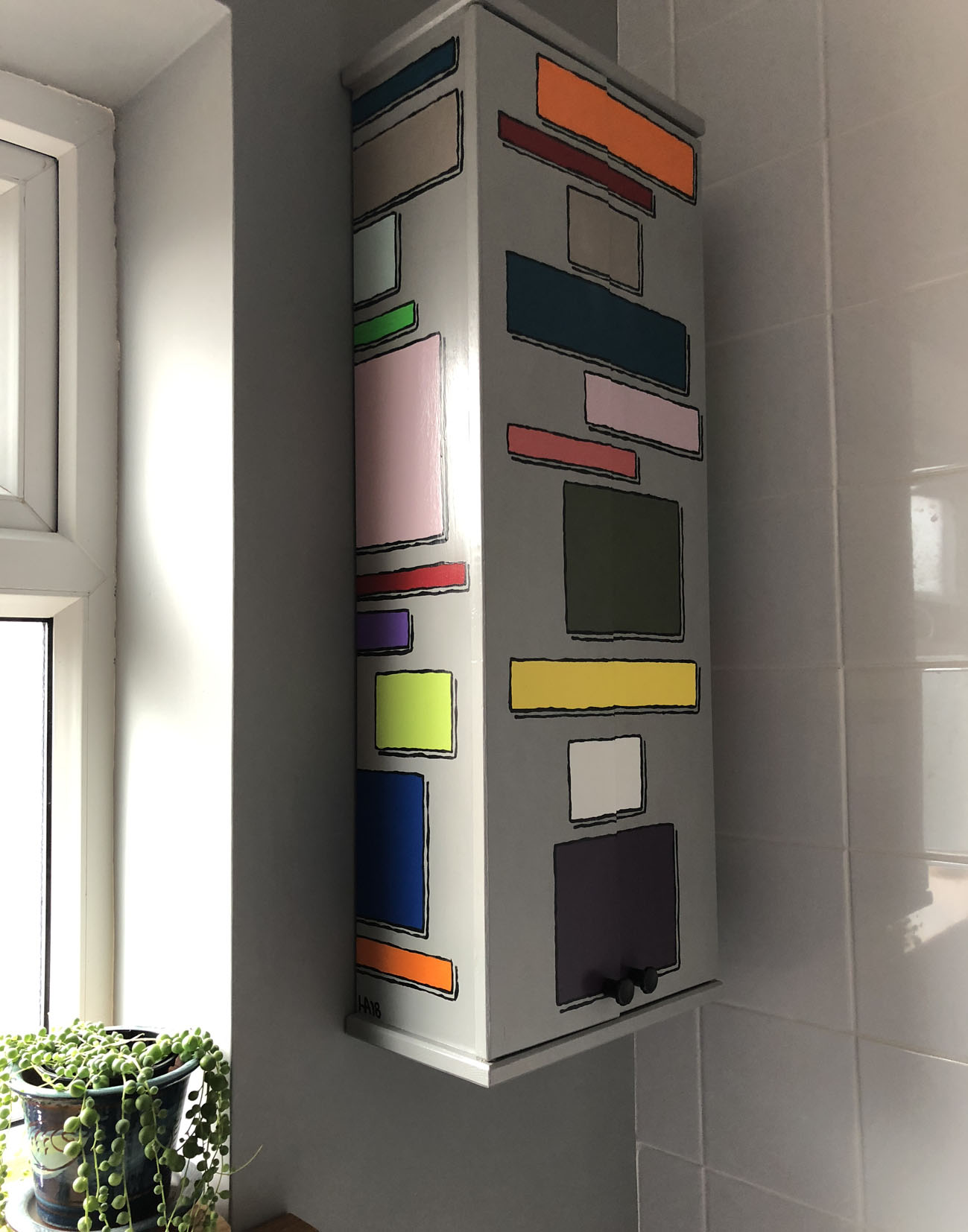 My newly painted recycled bathroom cabinet!
Happy New Year to you all! I'd just like to say a few words about my latest project...this time for myself!
A couple of months ago, I came across this lovely pine cupboard, and just knew it would fit where I wanted it to fit in my bathroom, so I had to have it! And, at the princely sum of £5, it was well priced!
The paint I used was simple emulsion paint. I like using emulsion because I can buy the paint tester pots at a very reasonable price. The downside to using them is that it takes at least three coats of paint before the colour is deep enough...but, I think it's well worth the effort!
I was quite surprised at the design, because it isn't like anything I've done before. Still, that for me is the best fun...being able to be totally random, and not to have to please anyone else but me! I completed the whole thing in under a week.
Do you have anything you'd like me to re purpose? IF so, just call me for a free quote!